I've started my next restoration projects so I'll begin here by introducing you all to the one that's in the worst shape. The elm stand as a whole is not in terrible shape, but the top has substantial fire damage. I'm not yet sure if the top can be repaired or if it will have to be replaced. I'm hoping I can save it.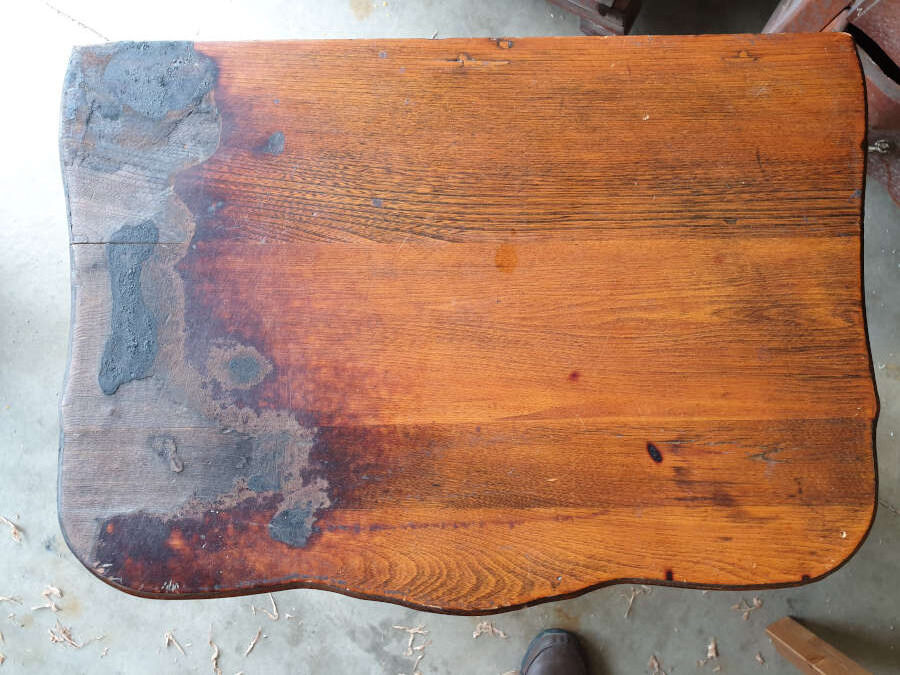 It will get new hinges, pulls and knobs. I'll also be replacing the casters, which are missing, with good brass and wood-wheeled casters.
The bottom is pine and is heavily warped. I doubt that I'll put much effort into this part and will probably just replace it.
There will be some minor repairs to the feet and legs, but nothing to write home about. My next posts will cover the repairs in detail.