Neither Holly or I like carpeting so when we bought our house, we knew we would have to replace the carpeting on the upper floor where all of the bedrooms were. We had shopped around and discussed the different looks, the durability, and the cost and finally happened upon a sale at a local lumber yard. We found some cabin grade ash and liked the look. First, cabin grade for flooring is about the lowest rung on the ladder, so we knew that there would be splits, cracks, checks, stains, visible saw cuts, but mostly it would contain wood with varying colour. That is what we were looking for, so we calculated what we would need and bought it. We took it home and let it acclimate for about six months
before finally getting started.
Since I had no idea how long it would take to finish the project (3 bedrooms and a landing at the top of the stairway) I bought the nail guns, which was a good idea because it took much longer than planned. I was able to sell them for nearly as much as I paid.
Because it was cabin grade, the pieces were much shorter than your standard flooring, but this actually created a look that we liked, with a lot of variation. We picked up some liner to go under the flooring and enough quarter round for the rooms and landing.
Next, I started to sort the flooring. This was a mess, but I was able to sort by size, colour, and defects and that helped significantly.
I was able to take those sorted piles and use them in each of the bedrooms to give each a different look. The smallest room got the lightest colour pieces and the master got the darkest and most interesting grain.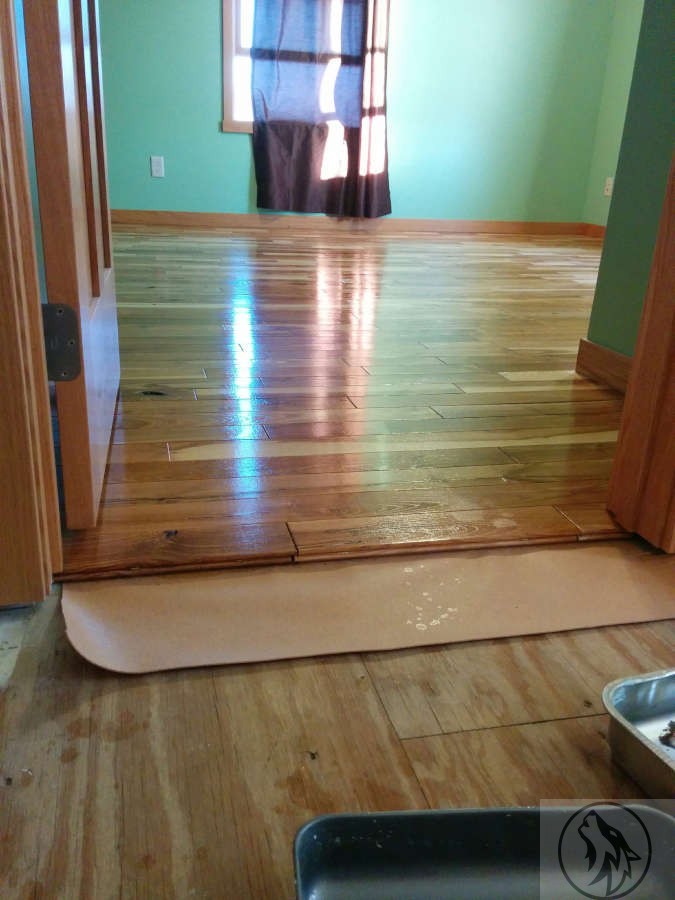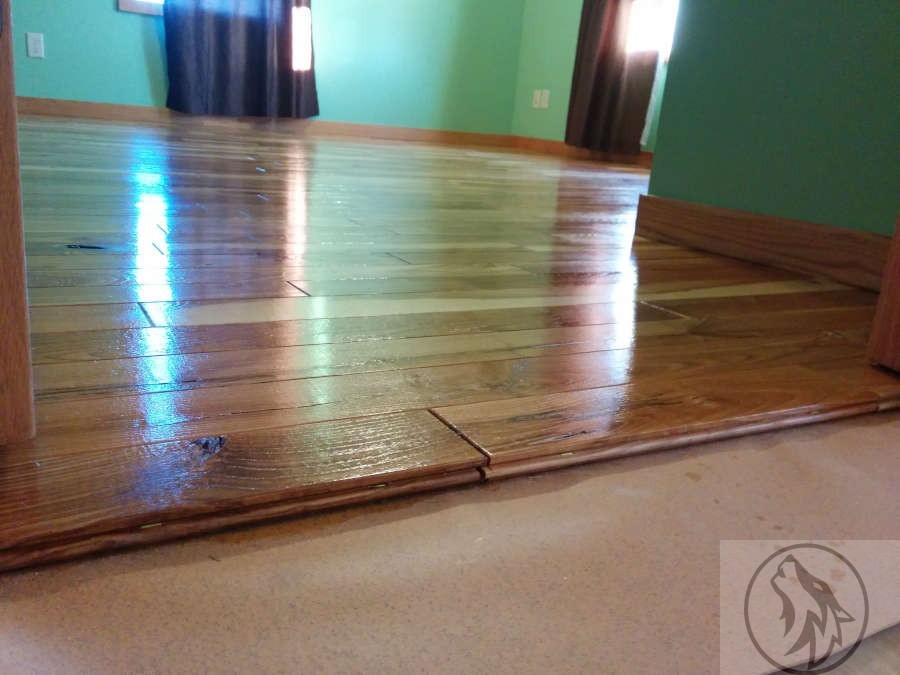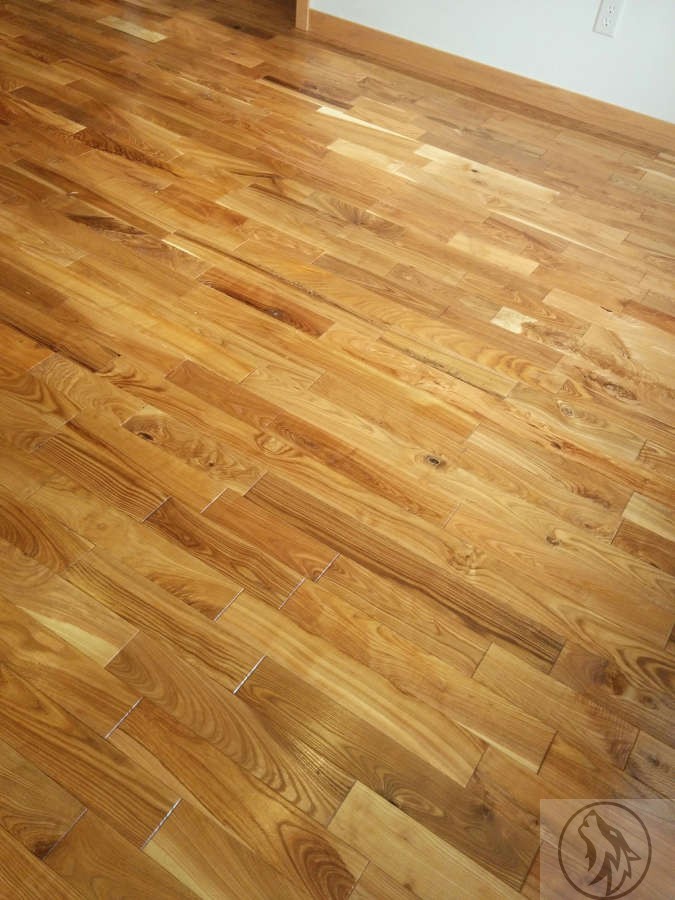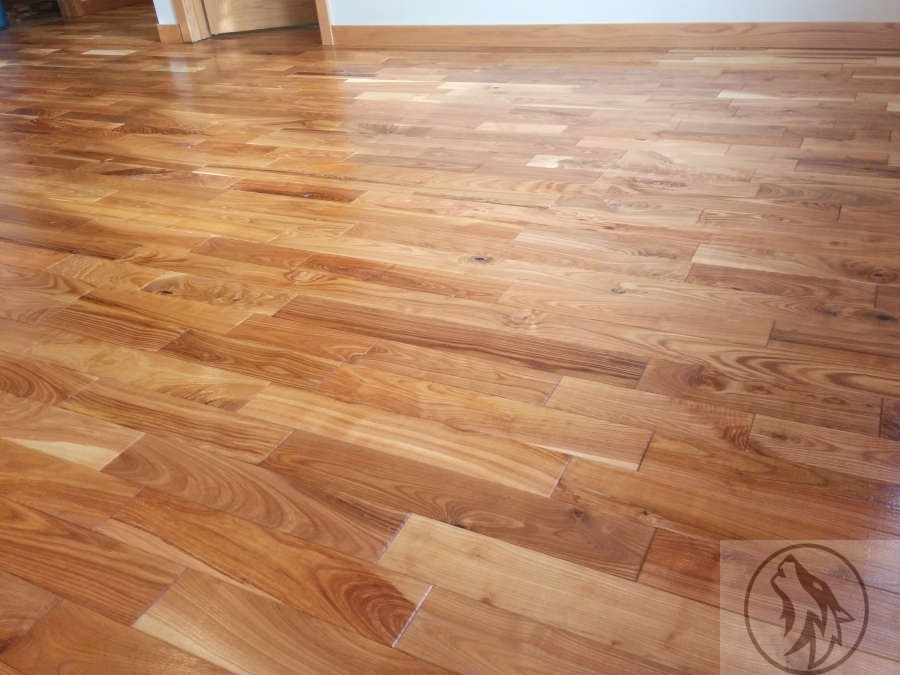 The look was actually better than we had imagined.