This is continued from a post about Campaign Style Furniture I wrote a while back.
All photos in this post are from the Christopher Clarke Antiques website https://campaignfurniture.com
The first thing about Campaign Furniture that got me interested in the style was that many of the pieces broke down for travel or had hidden uses. Some of these designs seemed playful in that what looked like a chest of drawers turns into a desk, or when a small table breaks down into a briefcase-sized box with carrying handles.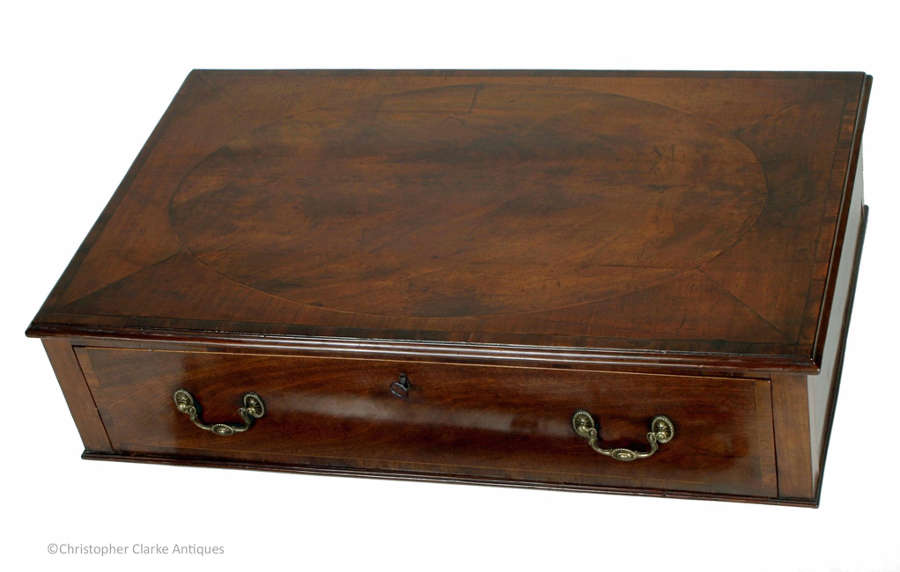 I find a piece like this just fantastic as it packs so much utility into such a small space.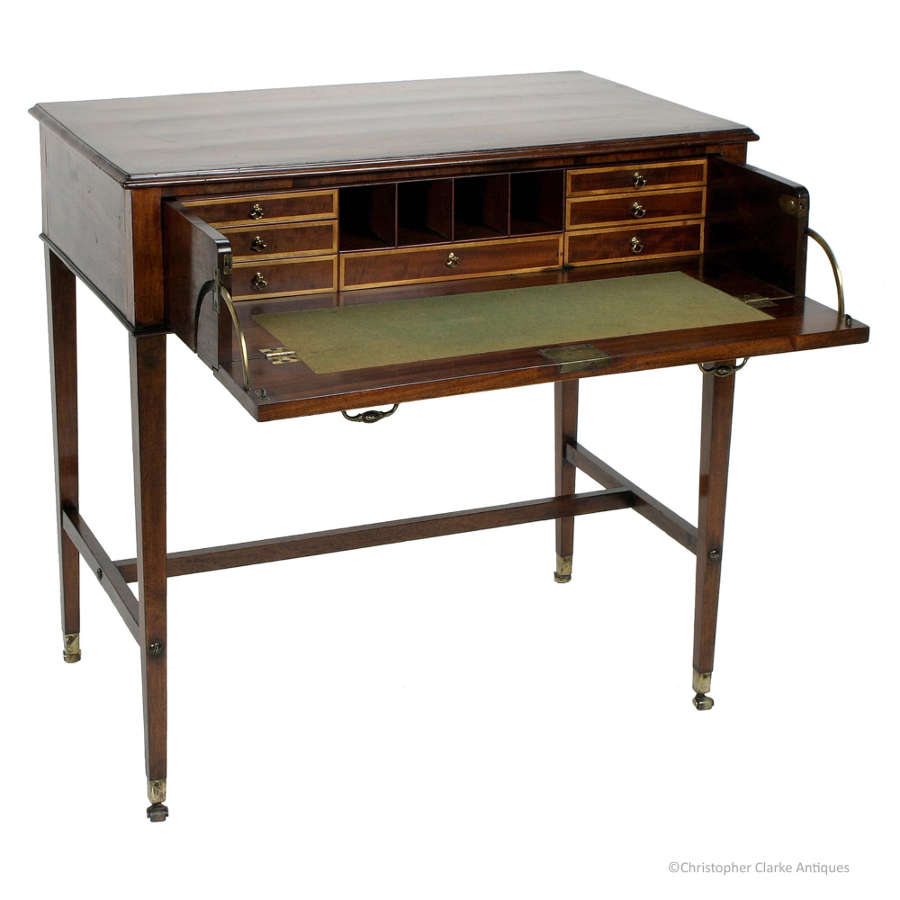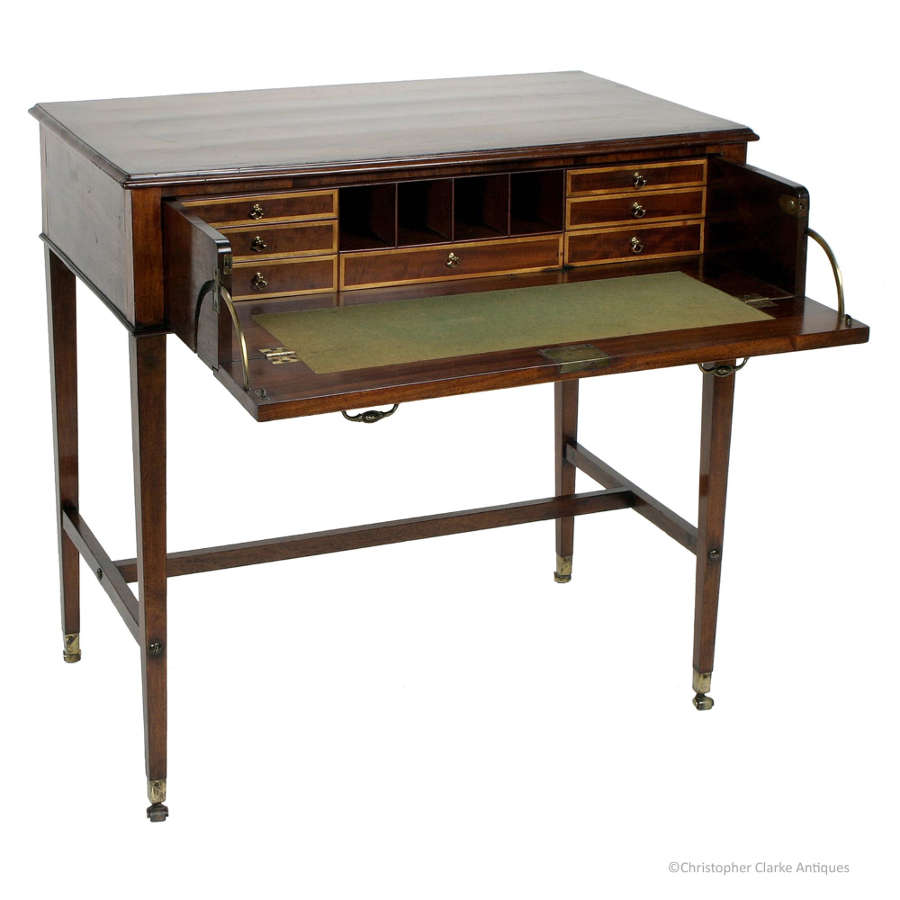 The chests that convert to secretaires or desks are beautiful pieces. There are several different methods of hiding the writing surface and gallery, like below where the top folds out and rests on lopers and the gallery pops up on springs.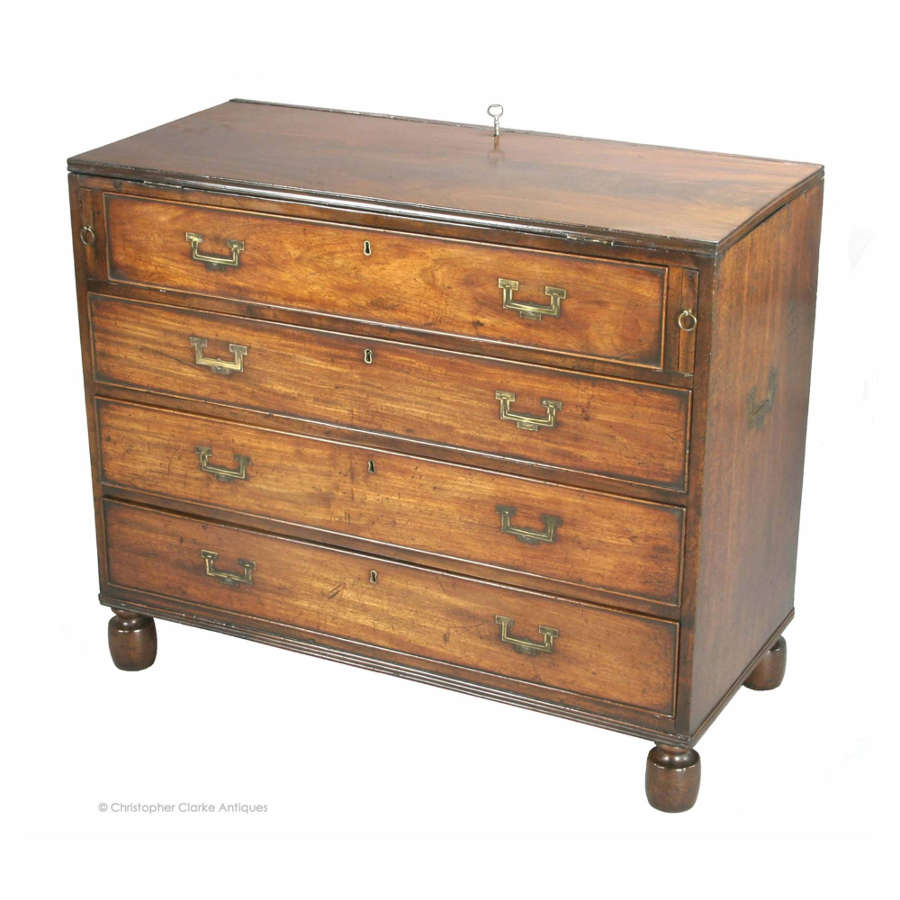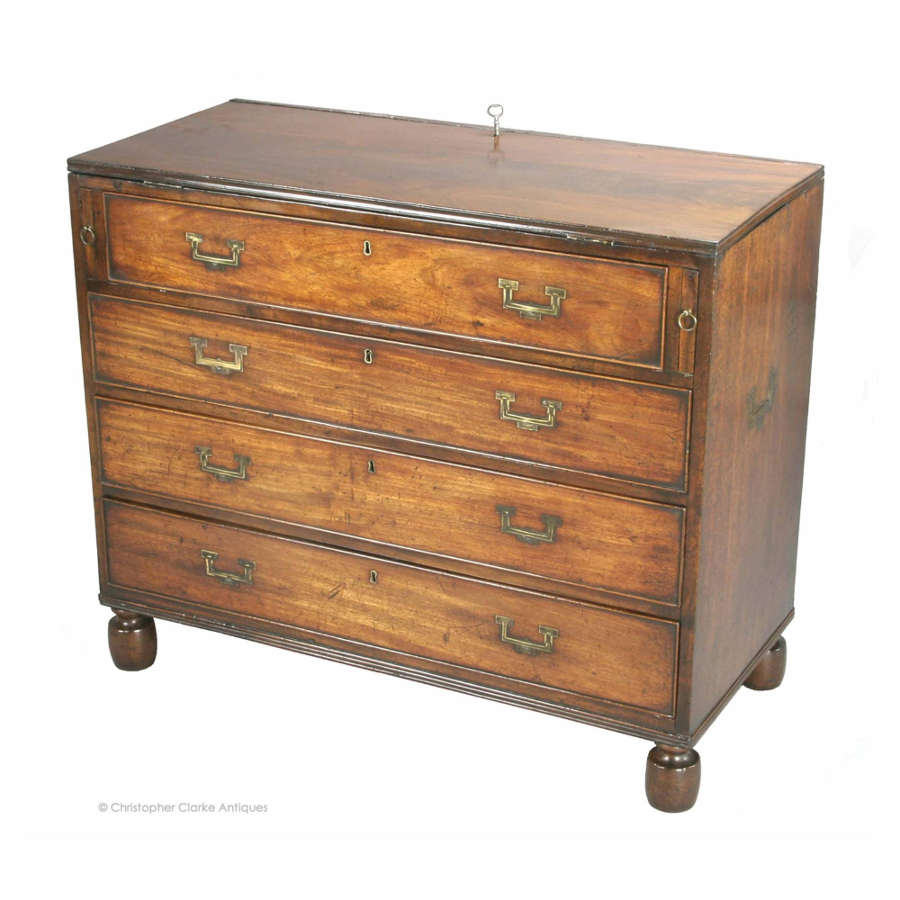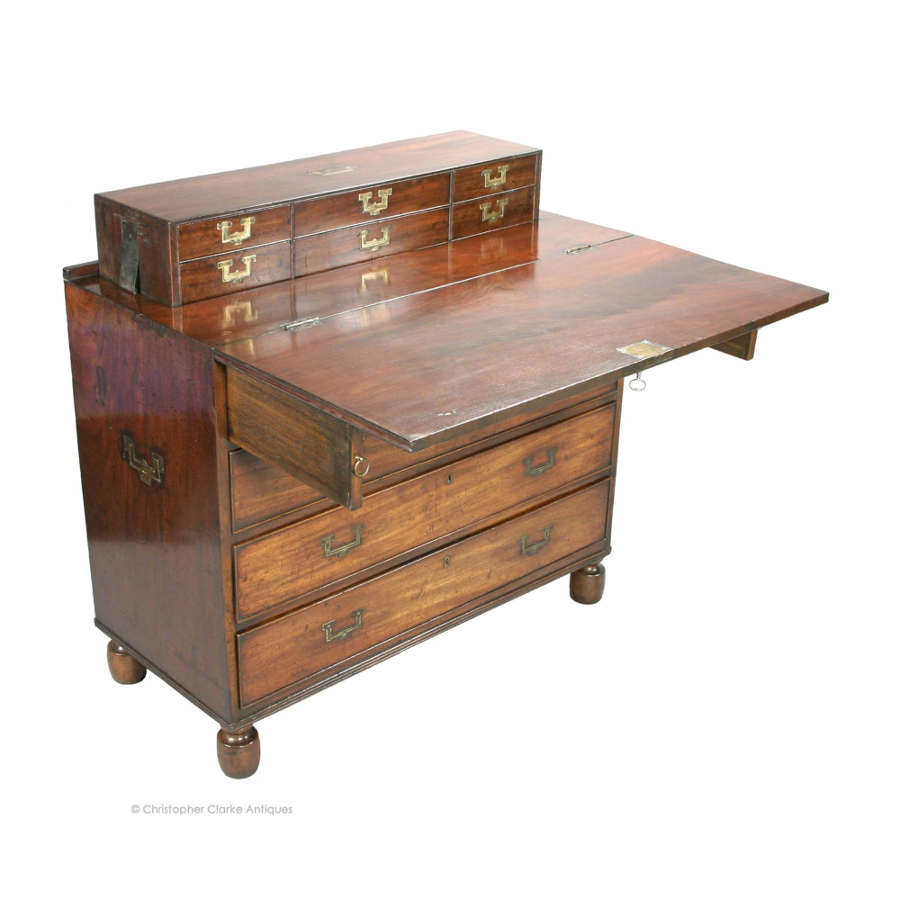 The following is the most prevalent style though and is what I styled my campaign chest after (I'm still working on it and plan to have it finished sometime this millennium). My drawings (from my other post) show that I am using the quadrant stays like the following example, instead of lopers like the above example, to support the writing surface.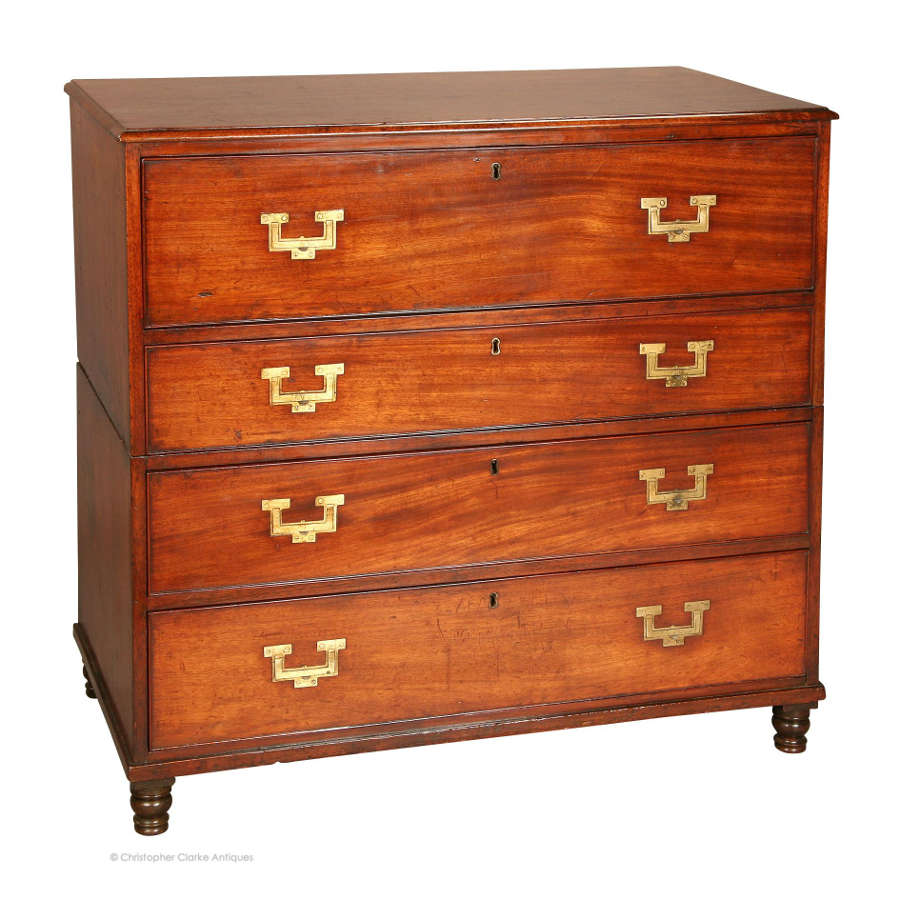 One thing that I found while planning my campaign chest is that much consideration must be given to the height of the drawers so that the writing surface is comfortable to use. Once you get the writing surface at the correct height, you then have to look at the size of the drawers and if you want symmetry from top to bottom. In my case, I decided to go with a larger drawer at the bottom and top and then smaller drawers in the middle. This was also factoring in the height of the feet.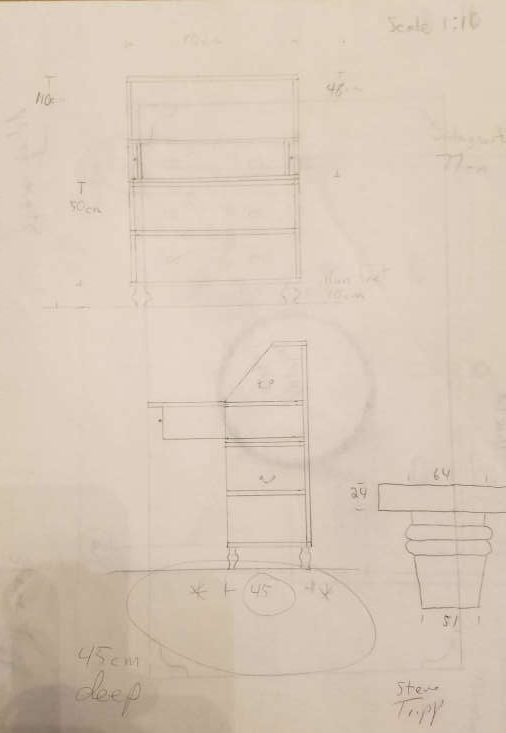 Patent furniture and campaign furniture are not the same. Patent furniture became an important part of a military officer's inventory because of its great utility, but some campaign furniture is not patent furniture, but simply breaks down for travel or is made to be more durable (with brass strapwork and corner protection).
My next post on campaign furniture will be when I start working on my own piece again. Hopefully soon.