I was talking about the legs of our coffer and how they had been worn down and cut down over the centuries, and I wanted to show just how much that is.
This first is our coffer with its stubby – or shapely – legs. You can see that the front legs are uneven.
And below you can see that the back legs are quite a bit shorter than the front.
Now I have a couple of beautiful examples of coffers (just as old as ours) with nice long and even legs. The following pictures are all from Peter Bunting Antiques.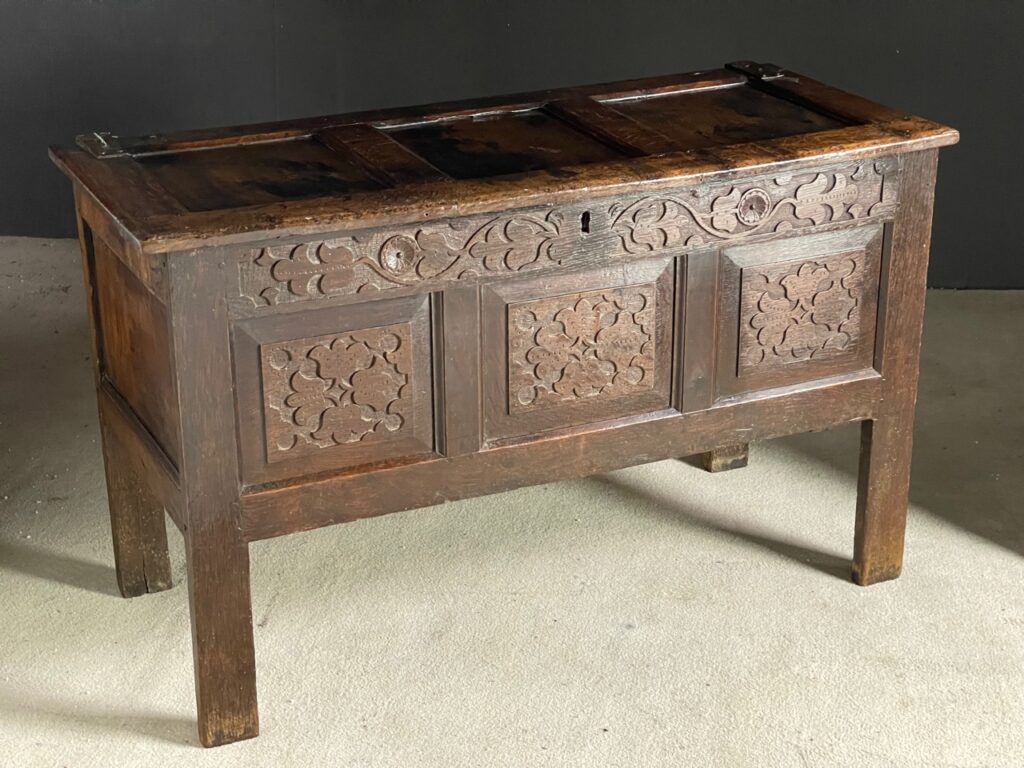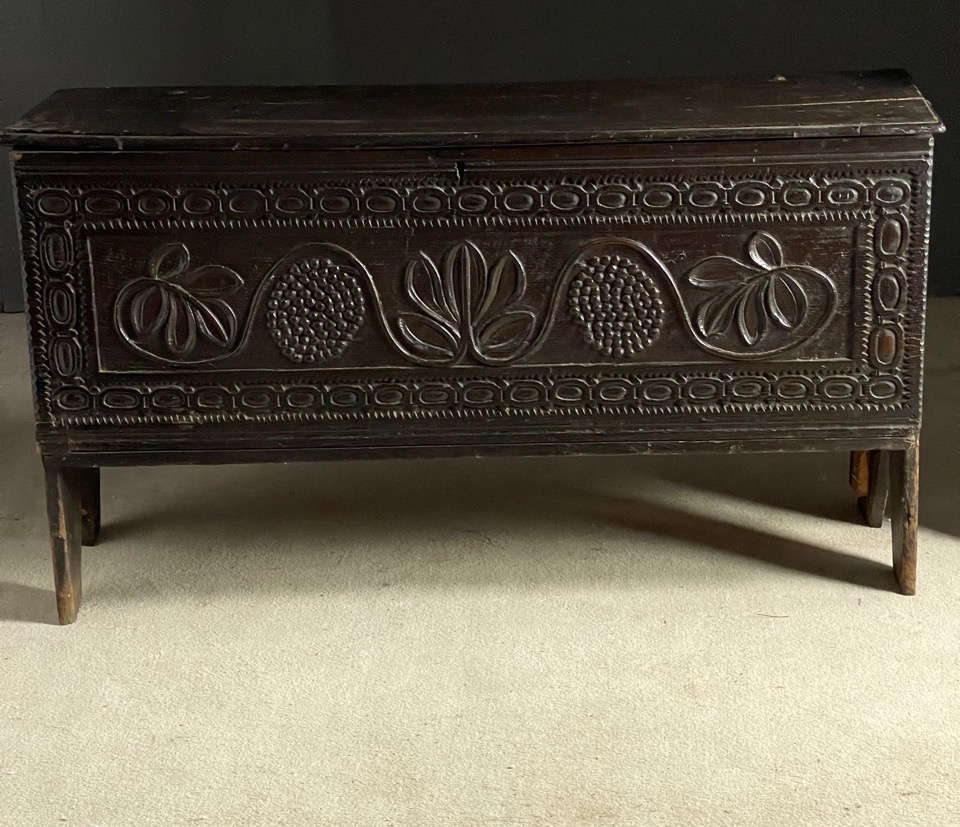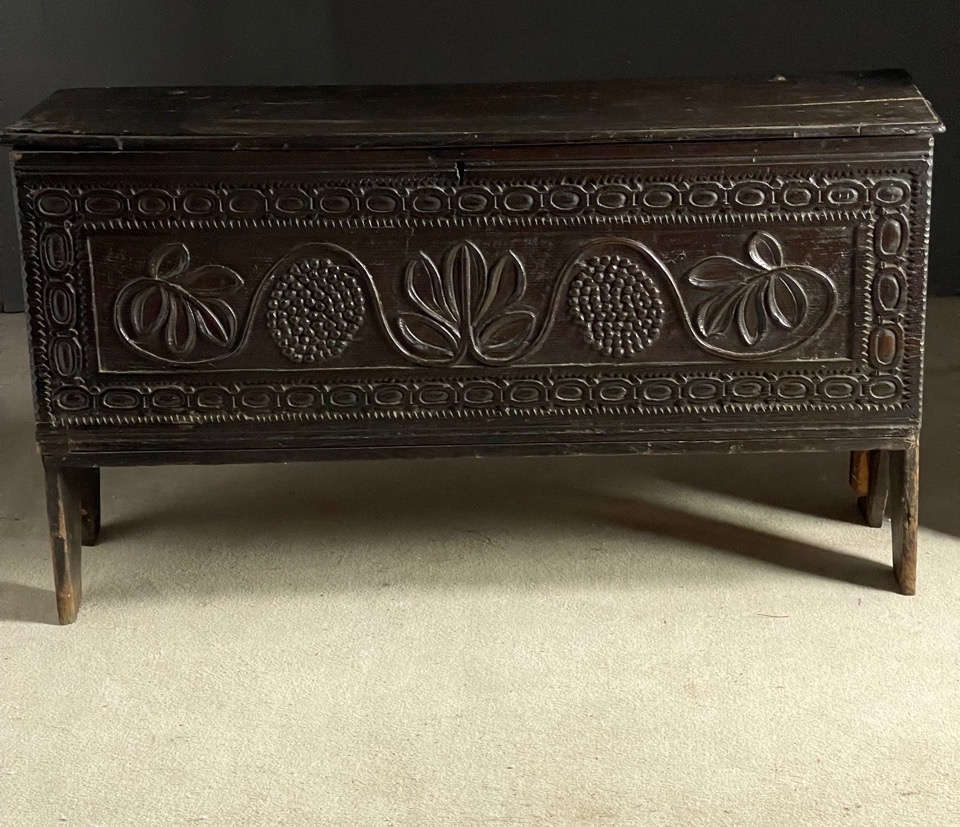 I think this says quite a lot about the homes that our coffer lived in for a good portion of its life. Dirt floors covered with loose rush (or woven rush) were common in England up until the 18th century (and maybe later). In fact, one of the reasons for the low stretcher on the front of early chairs (back stools) was so the person could put their feet on them and not have to leave them in the wet and dirty rush covering the floors. When we see these chairs with the stretcher almost touching the floor, this is only after the legs have been rotted and chopped off.
Back on topic. I've added these clues to my list and will talk about the clues I found in the newspaper lining next.