My wife and I were antiquing recently when I stumbled upon a piece of furniture that was familiar even though I don't think I'd ever seen one in person before.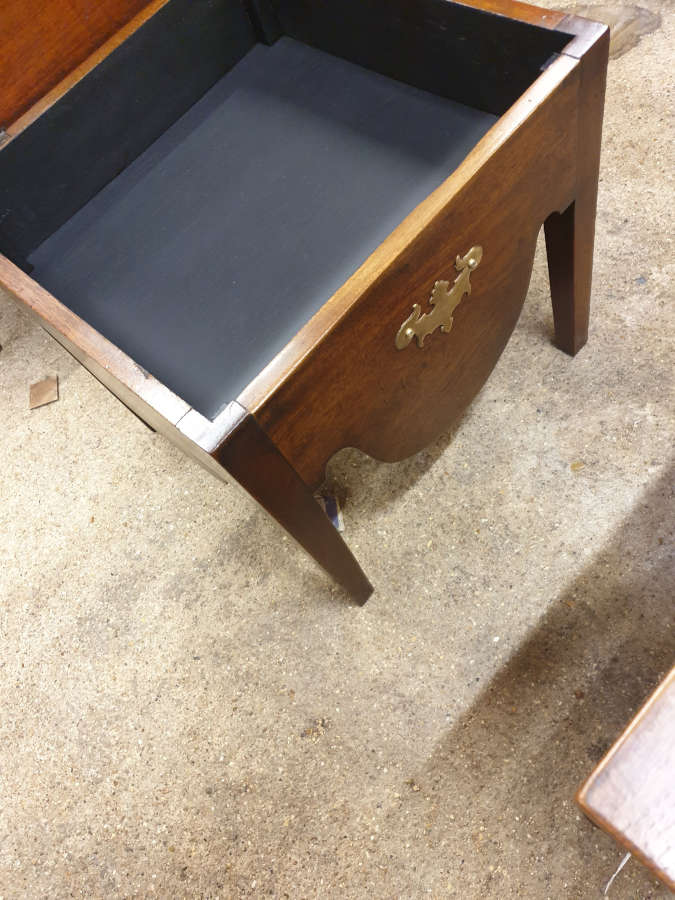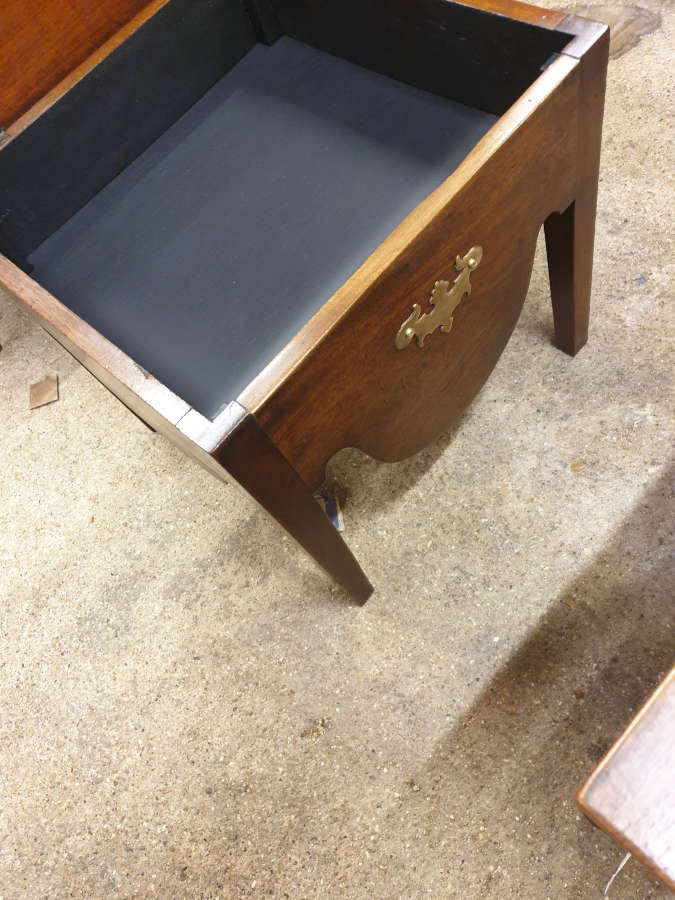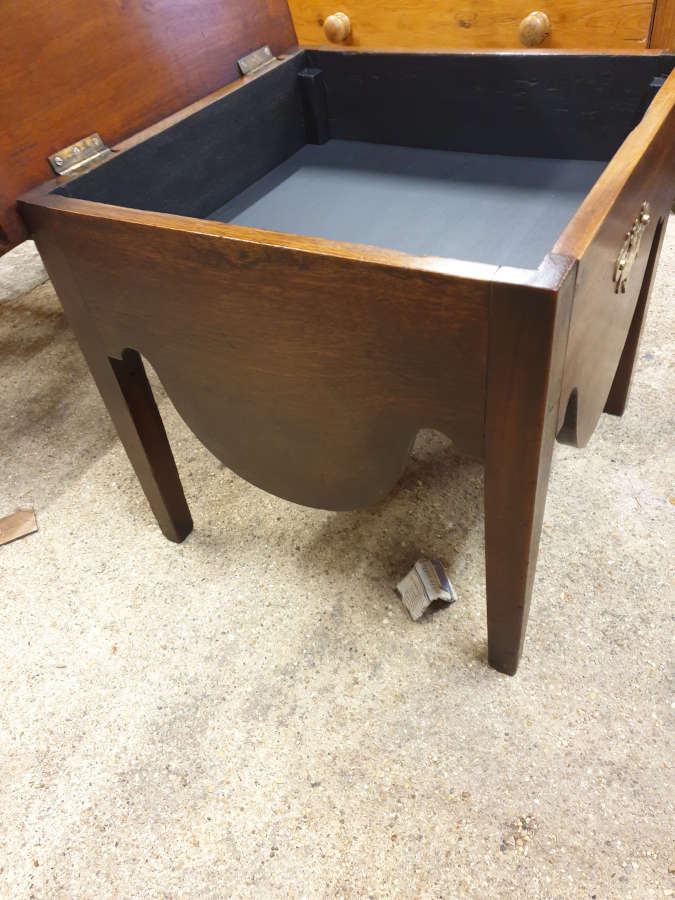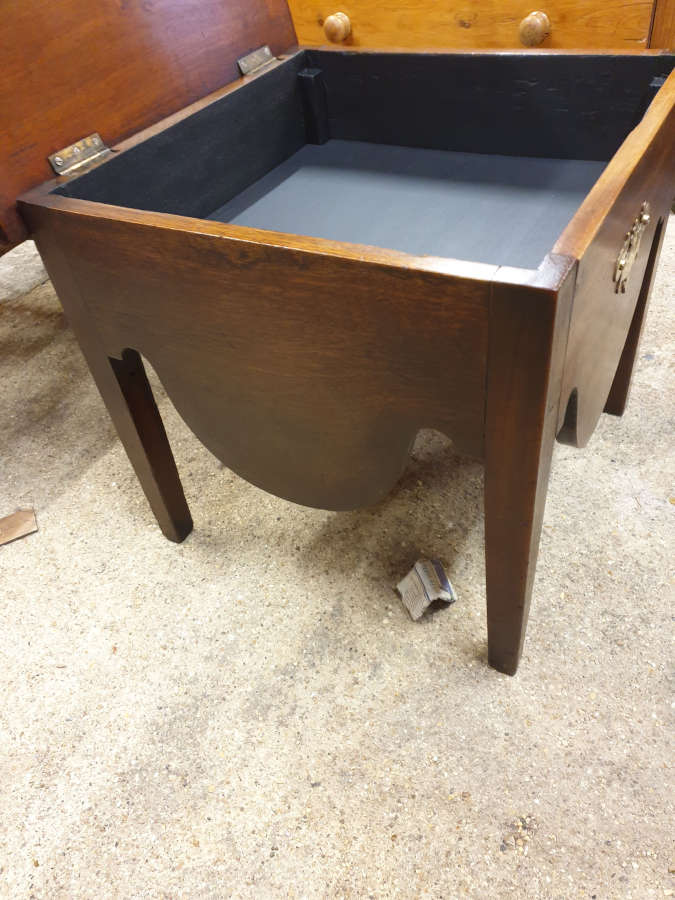 I did remember where I'd seen a picture of one before so I hopped on Pegs and Tails, which is my go-to for antiques identification and restoration. I found this article that seems to support what I thought.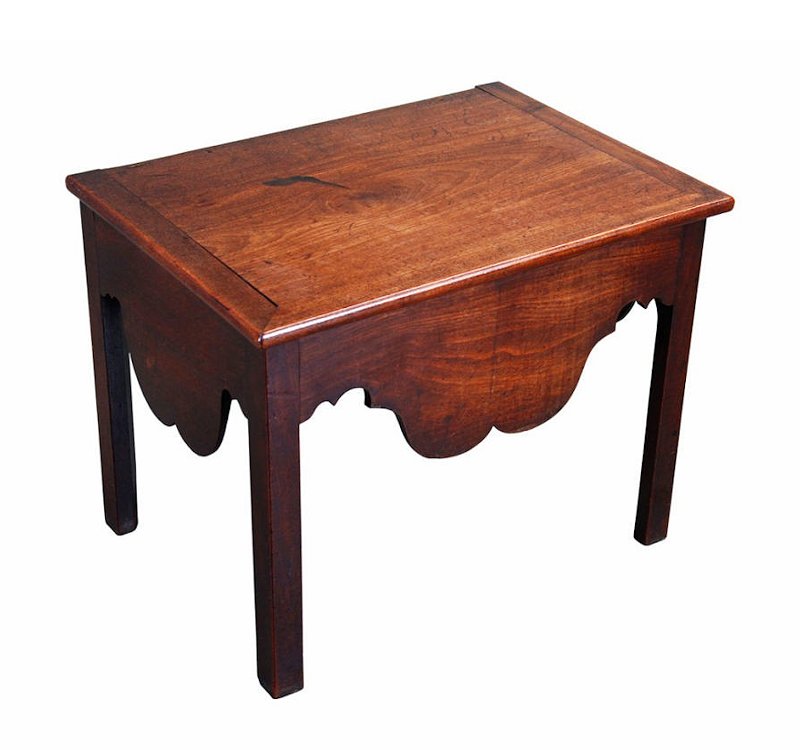 So, it's possible that the nice little "end table" with a hinged lid and storage inside, began its life as a Georgian Commode.