I had been planning to make a chair in the same style of the Prairie Settle because I wanted to fix a few mistakes I'd made with the couch and I just wanted the chair because it's cool. I still went for the Red Oak because I'm a glutton for punishment. Actually, I don't remember why I still went with Red Oak, but I'm sure I had a very good reason. There were some measurements for the chair that came with the original plans I'd bought for the Prairie Settle, so I basically made it as a very short version of the Settle.
The build process for this one was rather sporadic, as we moved twice while making it. I started out with the spacious and wonderful garage and basement combo that was a dream.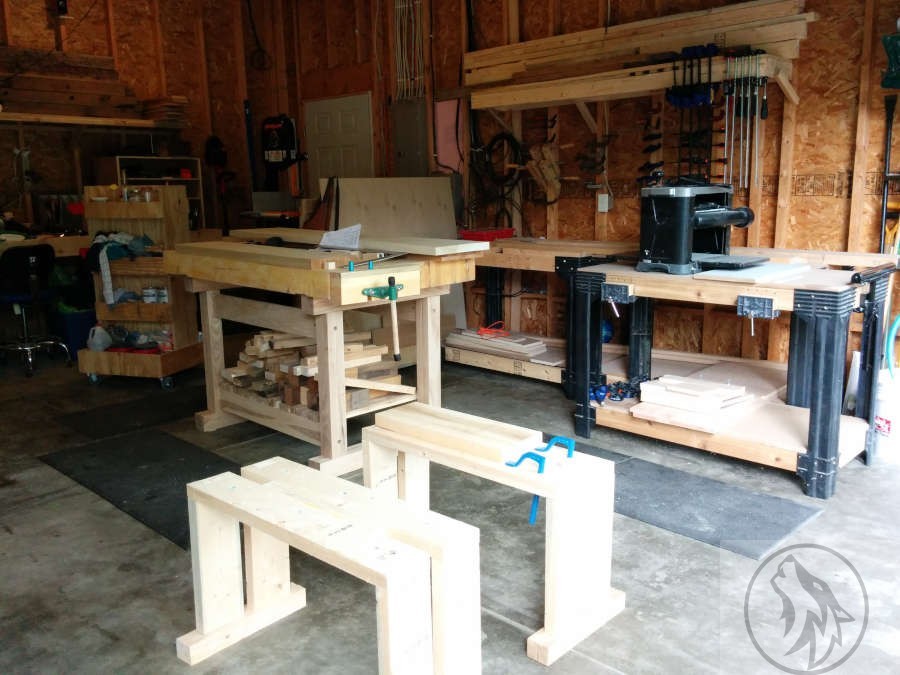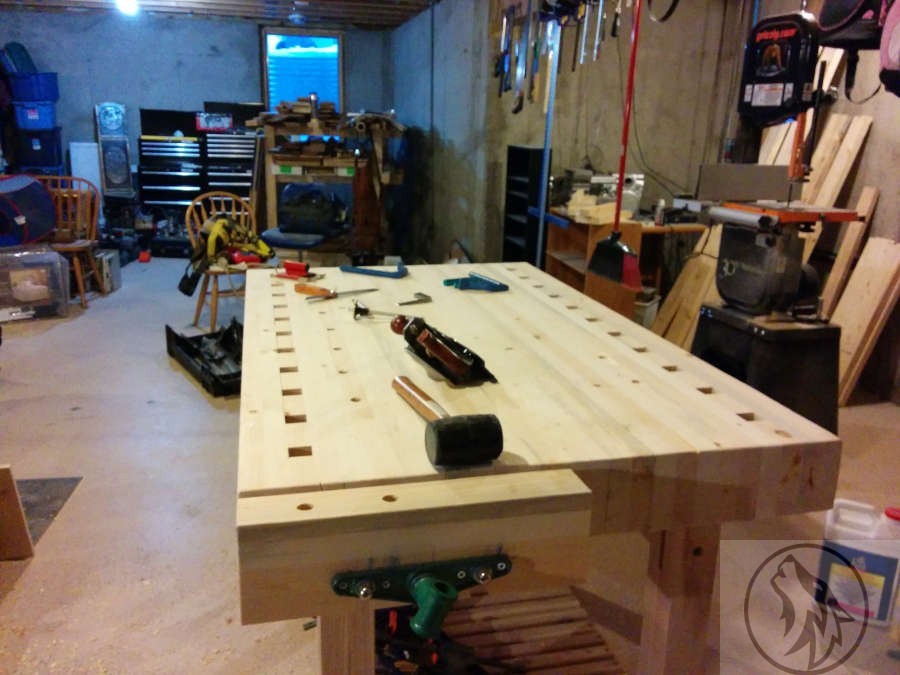 We then moved to a smaller place with no basement. This was not too much of an issue except in the winter. The garage was not insulated and we were not allowed to heat it (we were renting).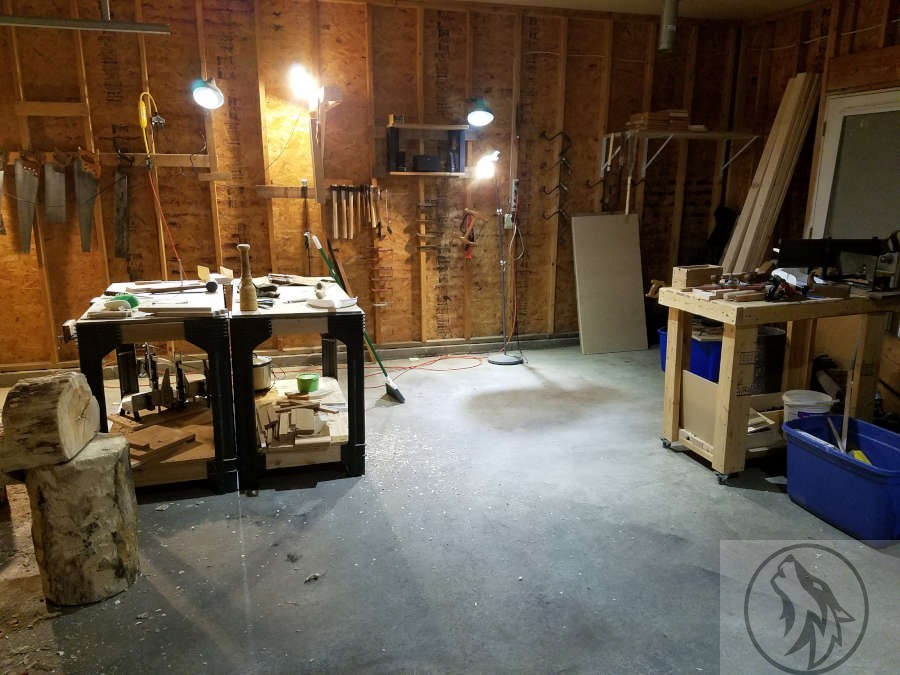 When the temperature drops below 10 degrees Fahrenheit for an extended period it is difficult to use iron or steel tools. That winter we had snow and cold snaps so I ended up bringing the chair into the house to work on. This introduced some interesting obstacles but also got me thinking about what woodworking and furniture making meant to me and how motivated and dedicated I might or might not be.
But that was not the last move in this build. Alas, we had one more move to go before I finished the chair.
Our final move before the chair was finished was into an apartment. This kind of downsizing introduced so many new challenges and compromises that I honestly think this is where I cemented my love of woodworking.
Our downsizing was all part of a grander scheme so it was all self-induced and not due to a personal crisis or anything.
I'm going to use the constant moving as an excuse (not a legitimate reason, but an excuse) for some of the issues I had with the chair build. Lack of decent lighting was a constant obstacle and unfortunately, it reared its ugly head during the worst time possible, while I was sanding and finishing. I wanted to try something different and the plan was to use some amber shellac and then a brown wax to kill the orange. As you can already see, my plans went awry and my time limitations kept me from getting the wax on. This was one of those moments where I really questioned some of my life choices. In the badly lit apartment it looked very nearly like I wanted, but as soon as I got it outside and into some halfway decent light, I damn near cried.
But I get ahead of myself. The build itself was fairly uneventful.
Again, prepping and dimensioning the lumber by hand was the fun part. I cut the grooves and spindle channels with mallet and chisel, like the Settle project.
The cauls I'm using here are actually all that remained from a coffee table we got from World Market. A lot of their furniture is made of Rubberwood. When Rubberwood trees are finished providing latex, after 20 to 30 years, they used to be burned. Now they are being used in furniture, especially those in the plantations in Asia. What I saw of the wood in this furniture (that I destroyed and used for cauls) is that the colour could be interesting, but not necessarily pretty. It's a fairly tight grain and not as splintery as Red Oak. It works easily with hand tools and sands well. Since the colour can be kind of offputting, it's usually heavily stained.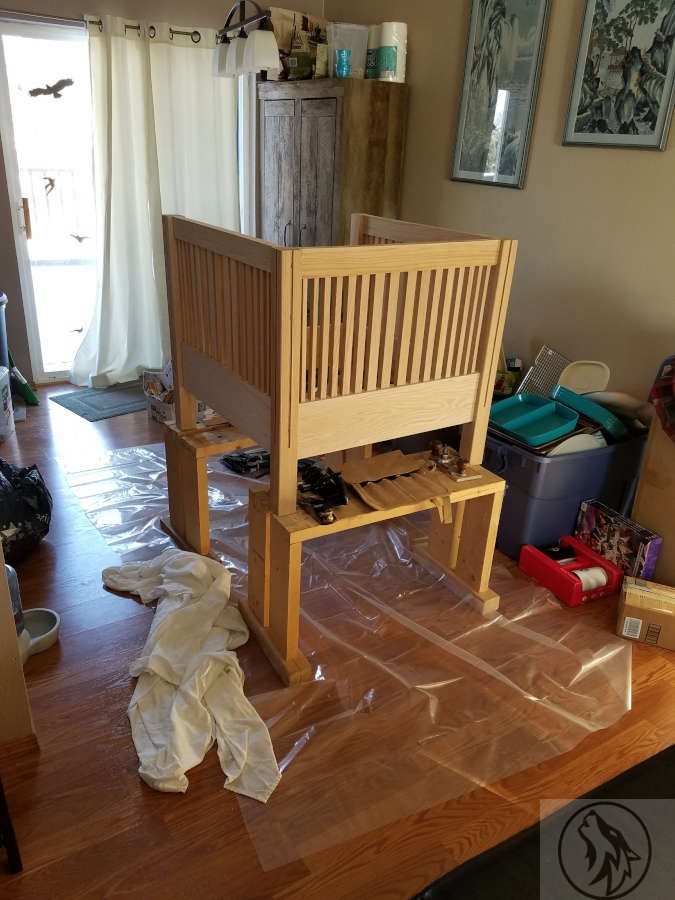 Just as I was getting ready to start my dry fitting of the frame, the temperature dropped and I was forced indoors. This is where I had to be creative and compromise on some things that I would normally do. Without a large surface on which to rotate, flip, support, and clamp, I had to make sure that I had clearance whenever I wanted to move the chair because the clamps might bang into or damage something in the room. This meant that my clamping was not as aggressive as I would have liked and eventually required modification (fixing).
Once again, the 1/4 sawn Red Oak was beautiful.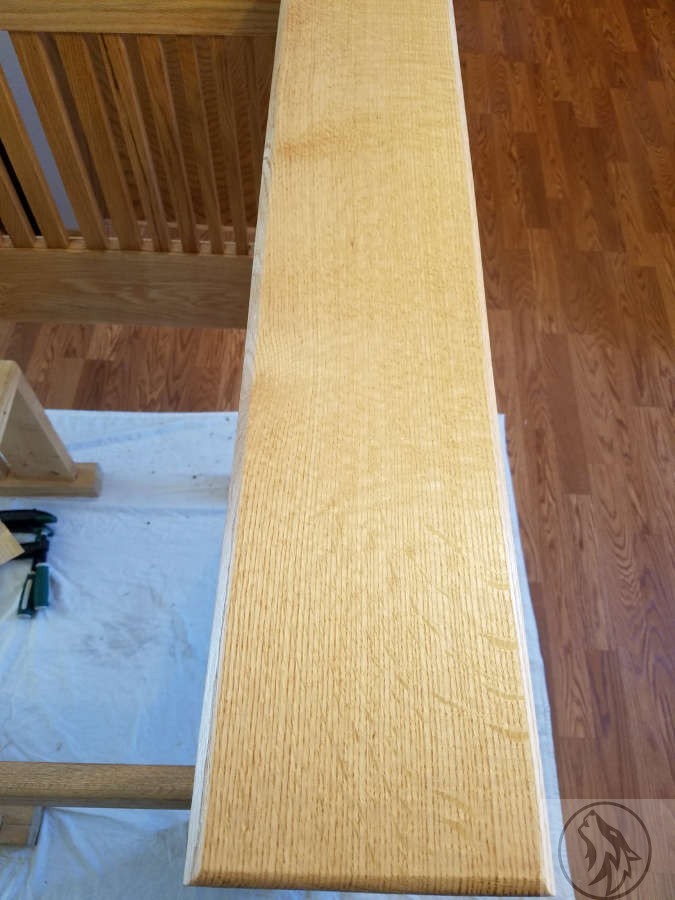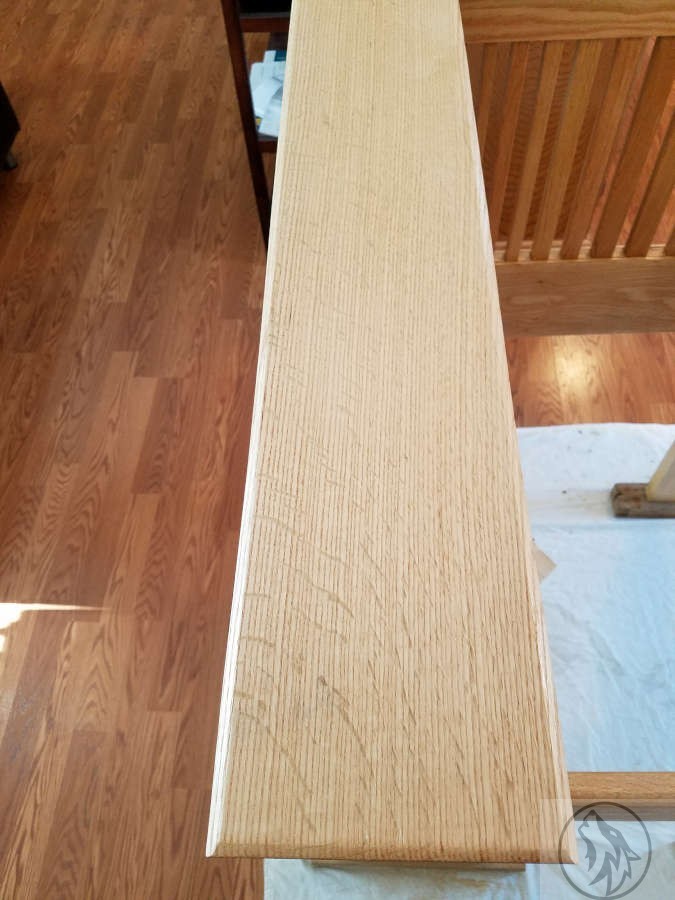 I made sure to get the medullary rays to flow away from the chair on each arm. Kind of a nice effect.
This is where we moved once again, so the next piece of the puzzle was done at the aparment. Here I started with the seat frame, doing the same weaving and materials as last time. If something works, go with it.