One of the first projects I've started working on since moving back to the US is a rocker I picked up at an antique shop. Normally, you don't find a piece in this shape in an antique store, but it looked like someone wanted to have a go at it and then gave up. The caning had been removed and some of the paint (original dark red) had been removed, but other than that it was just in a sorry state.
As I went over this piece, I noticed some things that I would change when I rebuilt it. An example is the rockers, which split along the grain in several places. I've decided not to try to reuse these rockers, as I did some experimenting with glue-ups and looked at all the holes created by other repairs and figured it wasn't worth it.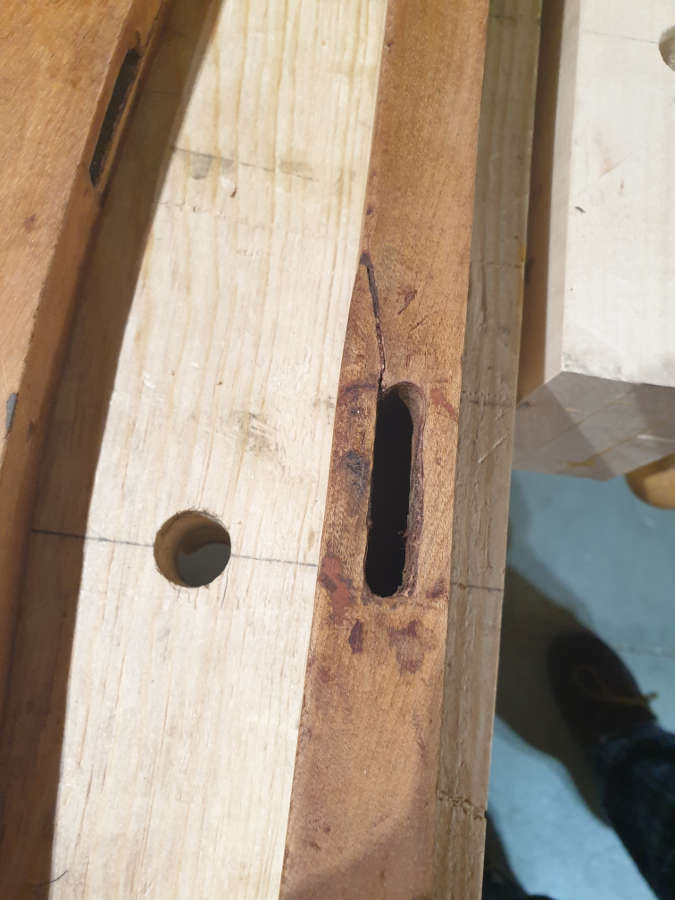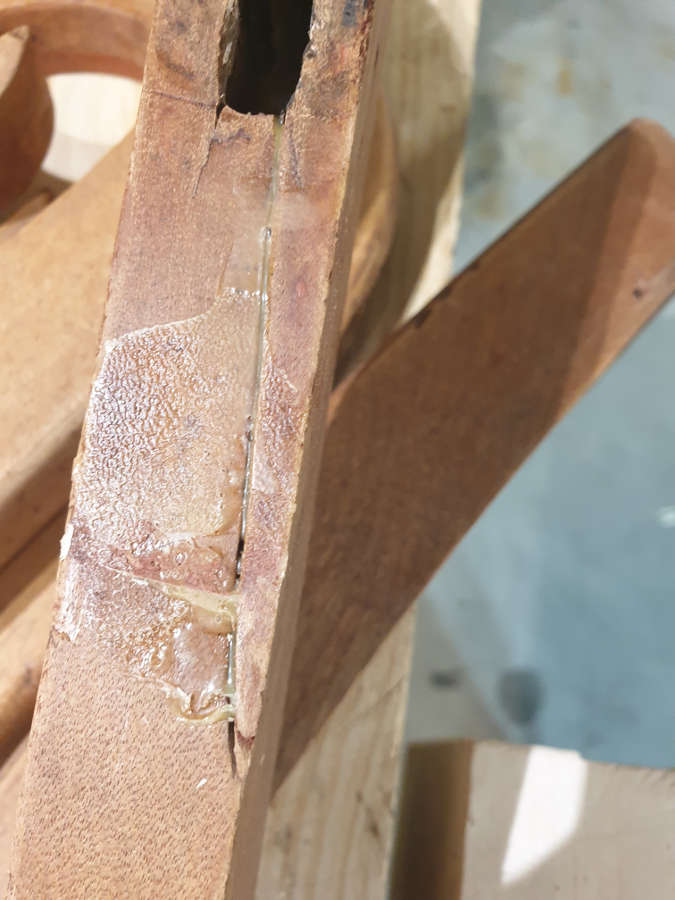 Another thing I decided to change is how the seat was put together. There were two dowels holding the sides to the front and back pieces of the seat. The side pieces were curved and they split in the short grain.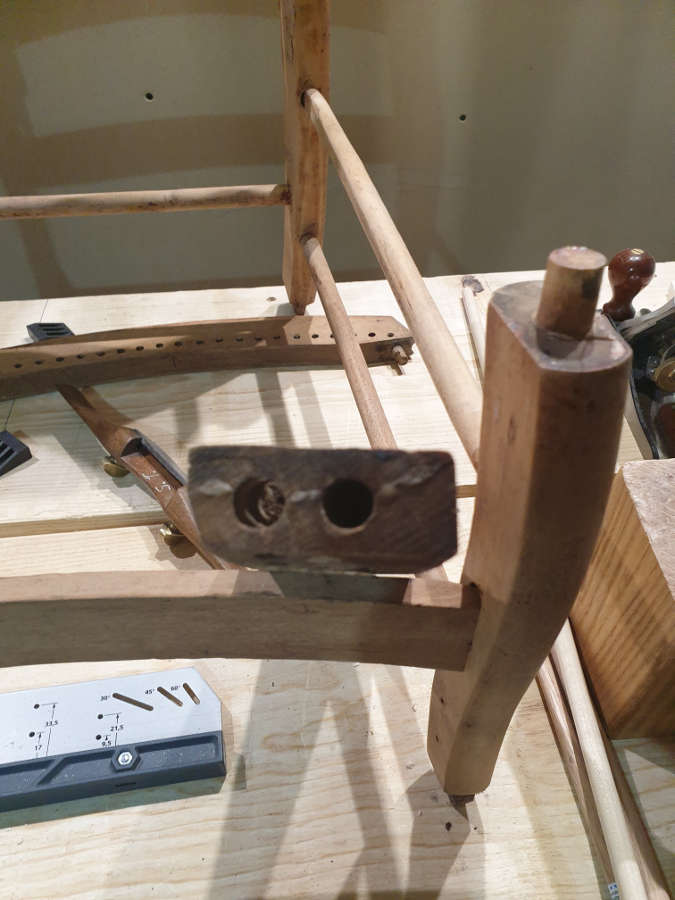 Other than that I didn't see much that I wanted to change so I took the chair apart.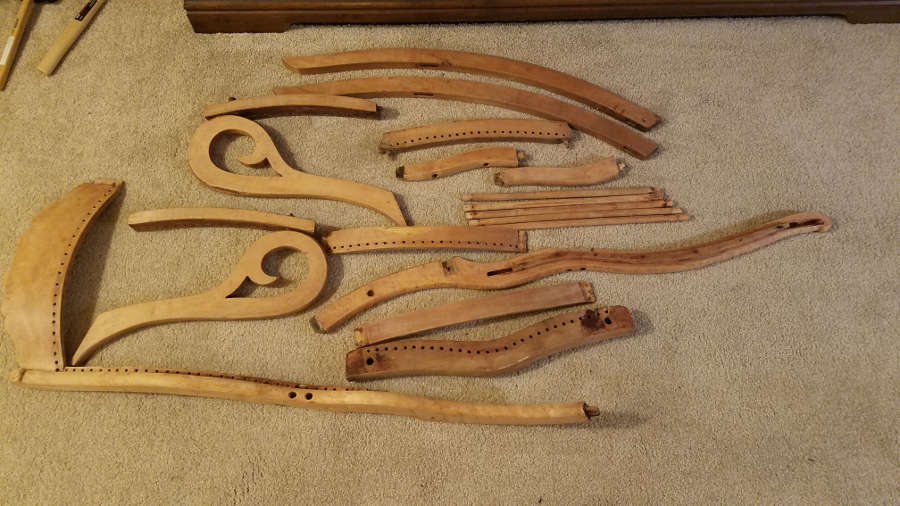 Once I had the chair apart (except for the top rail and the side piece that I think had been glued together with epoxy or similar) I stripped and cleaned the pieces so I could better evaluate each piece and the joinery.
This is when I found that the frame for the back caning had split into dozens of small pieces, so this will need to be replaced.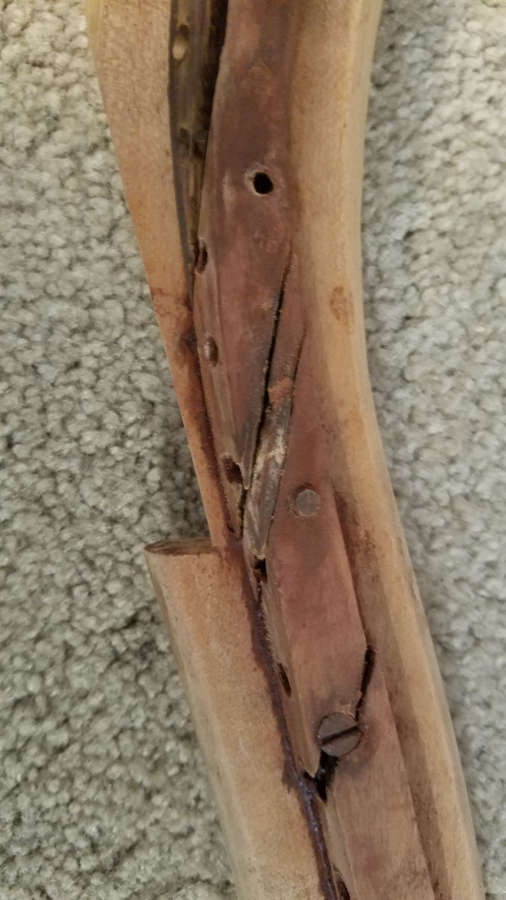 Next up in part 2 I make parts for a new seat frame.