My first piece of furniture was a Mission (Arts and Crafts) style Prairie Settle that I started in 2014 and finished in 2016. I had been reading about the Stickleys and was drawn to the American Arts and Crafts so I wanted my first piece to be of that style.
I had been through the old Stickley catalogues online and did some searches for mission style plans. I waffled between chairs, bookcases, tables, and couches (settles). I thunk and thunk and thunk some more, then I talked to Holly incessantly until she said, "just do something and stop talking about it!" I took that as a mild suggestion that it might possibly be time to stop thinking about it and just make a command decision.
I ended up purchasing several sets of plans from Popular Woodworking, Wood Magazine, and one from a website dedicated to furniture plans. I then took bits from each plan and some bits and bobs from other plans I'd seen and came up with my plan. I didn't want it to look like every other settle I'd seen, so I modified the spindles, length, and seat frame.
I didn't want to spend the extra on White Oak, so I chose Red Oak. Even though it was good lumber, I didn't like working with it nearly as much as the Ash I'd worked with earlier. A lot splinteryer than the Ash.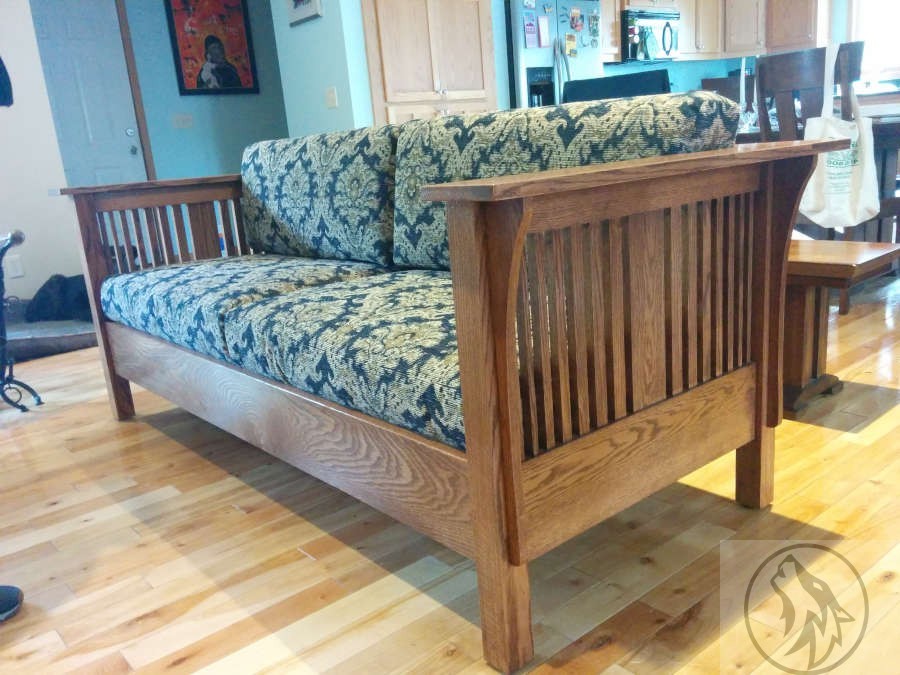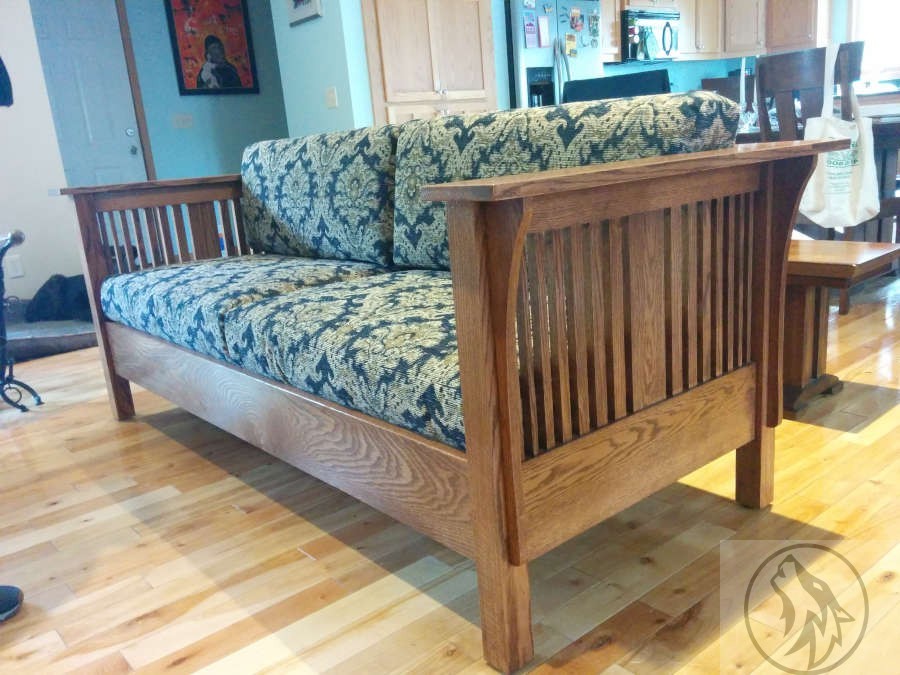 I started this before I had finished the rocking horse, so it began its life in the basement. One thing about choosing something this size was that I could not do any final glue up in the basement because then I would not be able to get it out, so it ended up being a good thing that it took 9 months to finish.
I started with my very favorite part of any project, prepping the lumber.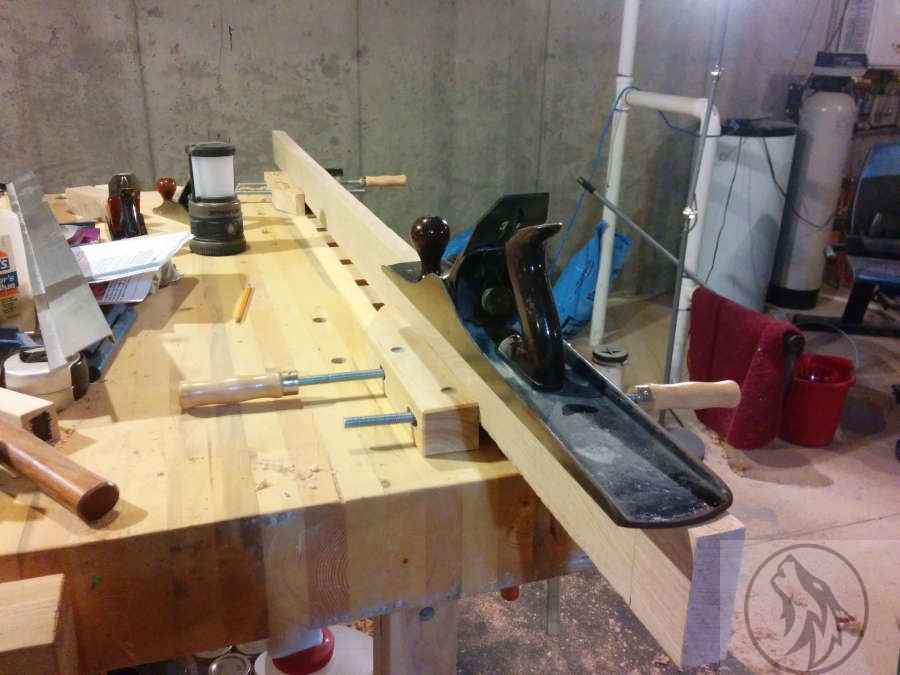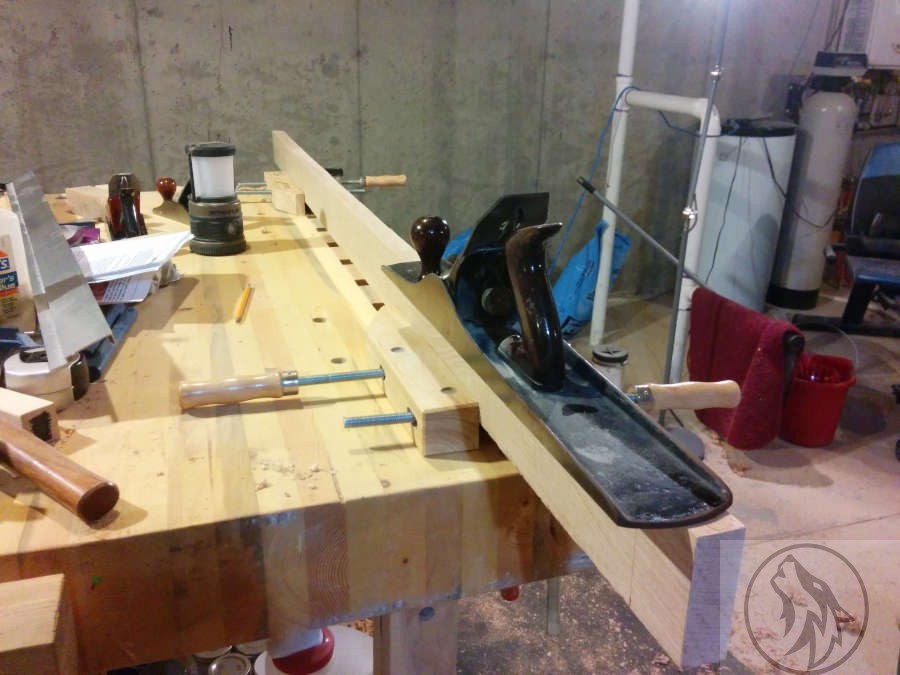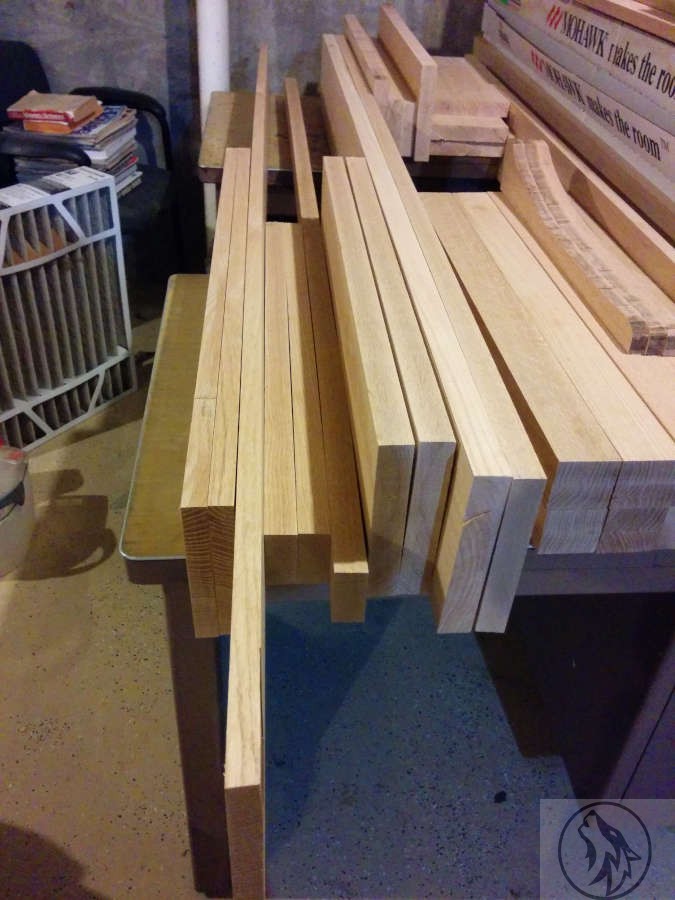 Since this was a piece of Stickley Mission Style furniture there were many, many mortise and tenon joints.